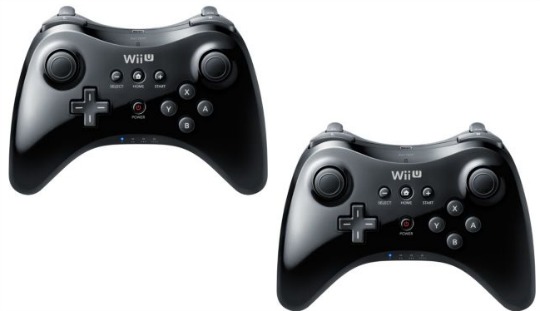 Got a Wii U? If you do then you will know that the controllers are not cheap. You can expect to pay £35-38 or shop around and you may get one for £30. Here we have found one for just £28.99 at Game. This price includes FREE delivery. Most Wii U console bundles don't come with enough controllers and when it comes to the games on it, the more the merrier.
Here's what Game say about it:
For those who want a more familiar feel to their games, the Wii U Pro Controller is the pad for you. Featuring all the standard buttons found on a conventional controller, the Pro Controller is ideal for all genres of games.

Button configuration:
Two Analog Sticks

D-Pad

A,B,Y,X Buttons

Left and Right Triggers

Left and Right Shoulder buttons

Select, Home, Start Buttons

Power Button
These are nearly always out of stock at Game due to the excellent price. You really need to act fast if you are wanting one. Which means get over there now!
Thanks to John Carson on our FacebookPage.