Toy Story Talking Jessie £15.97 @ Amazon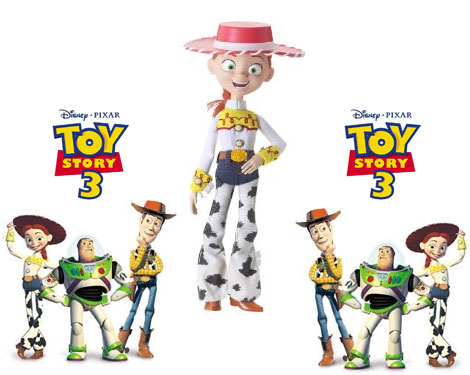 Amazon are selling this Toy Story Talking Jessie for just over half-price -  £15.97 instead of £33.99
I've not seen Toy Story 3, which became VERY apparent last week when I said that Lotso-Huggin-Bear looked cute and cuddly and perhaps liked to give lots of hugs *sigh*
I do, however, know that Jessie is incredibly popular. I know this because I stopped at almost every Arogs in the county over Christmas, on the hunt for  Toy Story Talking Jessie doll for my friend's daughter.
She'd asked Santa for one you see and couldn't find one before she went overseas.
It so happened we were going to be in the same far-flung place for Christmas and I ended up carrying a Toy Story Talking Jessie through customs in my hand luggage; I daren't put her in my suitcase in case that ended up in Outer Mongolia...we were't going there.
This Toy Story Talking Jessie is 12" tall and has a pull-ring in her back to make her talk.
She says various phrases from the film (it would be a bit random if she didn't), she has soft ragdoll arms, legs and body along with a soft plastic hat, boots and belt.
Her shirt buttons and belt buckle are made from hard plastic and she's suitable for little Toy Story fans aged three years or over, and although I think Toy Story Talking Jessie looks somewhat manic and terrifying, I'm sure kids will love her.
Thanks to Speculator at HUKD