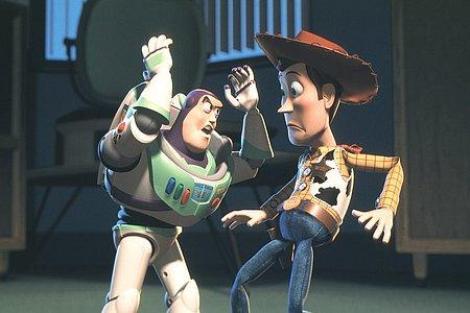 Toy Story fever has literally gripped this nation by the throat and shaken it. I went to the movies the other day with my daughter. It was her birthday treat and, silly me, I thought we could just show up and buy tickets. How wrong could I have been! Well, this duvet set should stop the nagging to see the movie "one more time" and it costs £7.99 including free delivery.
The duvet cover is a hard wearing and colourful Toy Story 3 rotary printed single with a pillowcase included. It is machine washable at 40 degrees (although try and save the planet with using only 30 degrees!) and is also tumble dryer friendly.
The new movie is all about how Woody and the gang find themselves in a room full off unnamed tots who can't wait to get their hands on the new toys. The movie has been given superb star ratings by critics and fans, and I am finally off to watch it today.
Thanks to ednamaya78 at HUKD!