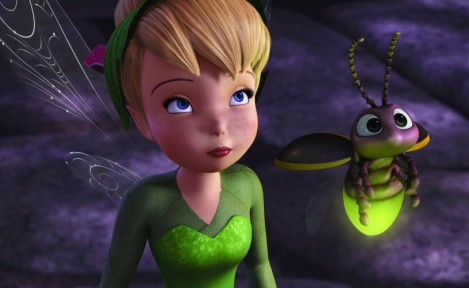 ChoicesUK are selling the Tinkerbell 2 DVD for £3.99 including free delivery as their minimum free delivery price is £2.50. Titled Tinkerbell and the Secret of the Lost Treasure, this is another in the hugely successful series that has done really well in the kiddy market.
My daughter loves the Tinkerbell movies although I find the style of animation rather, well, odd and creepy. They use a similar animation style with the Barbie DVDs and I really don't get why they have gone with this attempted realistic 3D type of animation rather than the tried and trusted version. It doesn't look real and their movements are weirdly disjointed.
Still, I'm hardly the target market and the kids really seem to love these movies.
If you want the entire series, then you can look at the other deal they have for the Tinkerbell double pack at £5.99 for two movies. Not bad at all!
Thanks to juicyfruit at HUKD!