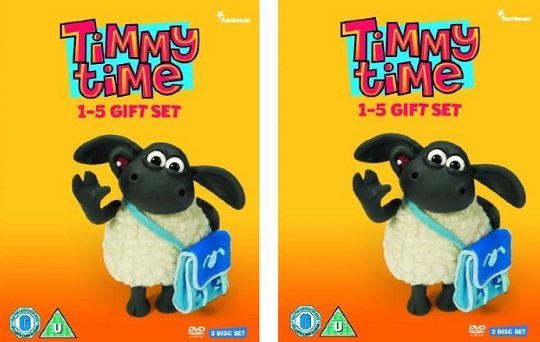 Amazon is selling the entire Timmy Time collection of volumes one through five for only £8.50 and that includes the free super saver delivery too, what a lovely bargain. If you are on the prowl for an awesome Christmas gift, then here you go. This is perfect.
I have to confess that out of all the BBC shows, this one was one of my favourites. It certainly was the least likely to make me die of boredom as I sat and watched with my little one in the mornings. The price for all five seasons is really good I think, you rarely get any box set for that good a price.
You will find here five Timmy-tastic DVDs that cover the life and times of Timmy, the sheep that has just turned three and who has a lot to learn. Can you hear the soundtrack in your head? Ahah! Sorry.
Thanks to andywedge at HUKD!