Timmy Time DVDs - Series 1-5 £11.97 @ Amazon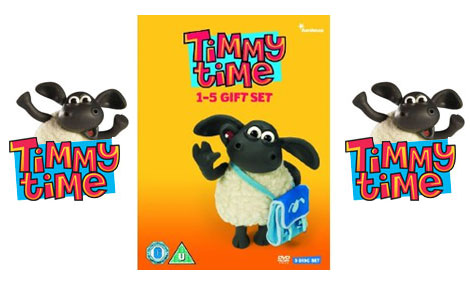 Amazon are selling this Timmy Time DVD box set of all the episodes in series 1 to 5 for £11.97 - all the other usual suspects are selling it for between £17 and £25, so it's a bit of a steal over at Amazon.
I was thinking the other day how Timmy Time deals have been a bit thin on the ground lately and then, TA DAAA, this Timmy Time DVD box set pops up; perhaps I should think about how I haven't won the lottery jackpot lately too and see if the same principle applies!
I loved watching Timmy Time with my youngest when he was small - well, smallER, he's still only five - he used to giggle away watching Timmy getting up to mischief with his friends.
If you don't know who Timmy is, let me explain...
Timmy  is the baby cousin of Shaun the Sheep, of Wallace and Grommit fame; he's very funny, very cute and very cheeky.
There are 350 minutes of fabulous Timmy Time entertainment to be had watching this Timmy Time DVD box set; I wouldn't recommend watching them all back to back, I know I said Timmy Time was great to watch but even this might be a bit much.
All the usual Amazon delivery options apply.
Thanks to andywedge at HUKD