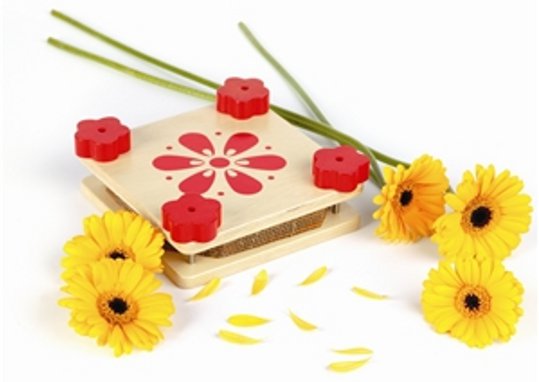 Play have a sale on the Tidlo Wooden Flower Press which is currently selling at £6.99 instead of £12.99, saving £6, and coming with free delivery.
It's a beautiful time of year, and like the poets of old, I think Spring is the best time of the year to be in England.
With this Wooden Flower Press, you can save yourself a bit of Spring and bring some colour into your art and craft time.  The Tidlo range – from John Crane's own range of toys – are bright and colourful and excellent quality.
This flower press has easy to use flower shaped fasteners which are big enough for little fingers to use and manipulate into a sturdy press.
There's no info on how long flowers have to stay in the press to dry out, but once done you can use them for card decorating, pictures and I'm sure, a whole lot more.
The Tidlo Wooden Flower Press is made from replenishable wood, and child safe paints and so on.