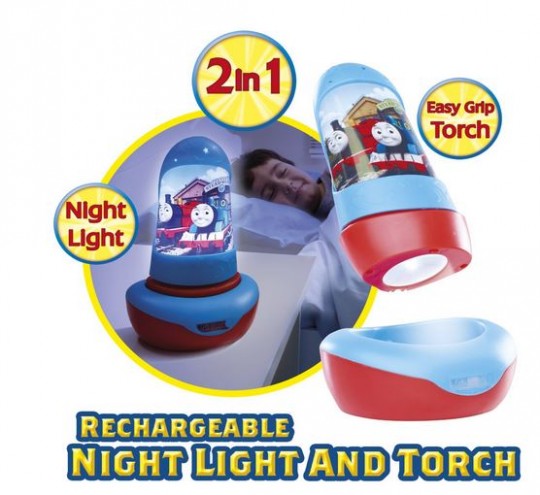 The Thomas The Tank Engine Go Glow Light at Play is £7.79, while at Homebase, Argos and Amazon, it's £19.99, £19.99 and £19.97 respectively.
My daughter loves a torch and will find things to have to look for in darker nooks and crannies, and even turn the lights off and shut the curtains to go on a torchlit adventure. It drives my husband crazy because he can never find the torch when he needs it, so this sounds like a great - and cheap - alternative.
These fun and functional night lights from Worlds Apart offer a fun 2 in 1 feature with the added bonus of a torch to help your little one find their lost toy in the night or on ventures to the bathroom.
The night light glows softly offering a night time glow and when the cone is lifted from the base it becomes a torch.
The night light is activated by a push down function and will light up when placed on any flat surface, without having to be in the base.
Seems like a perfect solution to night time wanderings, and famous-explorer-play.
Thanks to gerrymig at HUKD