The Tale Of Despereaux £4.97 Blu-ray @ PC World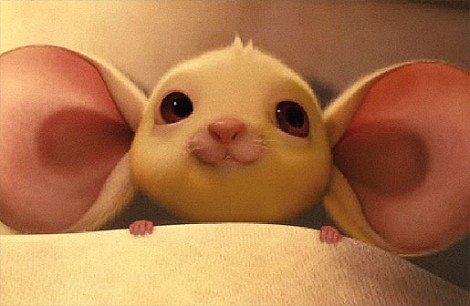 I can't believe I am posting a Blu-ray deal for PC World. Not entirely sure why that feels somewhat surreal, but it does. Anyway, this is a fab price for any Blu-ray DVD and this is a faintly adorable movie that kids will thoroughly enjoy for only £4.97.
The story follows the adventures of a mouse called Despeareaux (couldn't they have chosen an easier name to type out repeatedly?), in the kingdom of Dor. Yes, Dor. Don't look at me, I have no idea who comes up with these names either.
Anyway, once upon a time there used to be nothing but joy and happiness in the kingdom of Dor and then the king's

heart was broken and everything turned bad. Is there a way for this bold little mouse to save the world? Well, there is only one way to find out.
The cast includes the voice acting talents of Matthew Broderick, Emma Watson, Tracy Ullman and Robbie Coltrane. It may not be the most riveting of all animated movies but it will go very nicely into your Present Cupboard, thank you very much.
Thanks to hytg at HUKD!