Different Strokes Season 1 £2.99 @ BTR Direct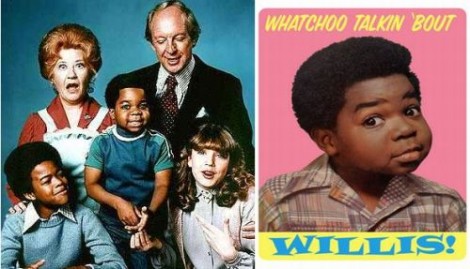 Clearly I am on a nostalgic roll here because this series just brought tons of memories flooding back. I remember when this series first came out and we were all completely hooked on Gary Coleman. Man, was he famous! While his slow descent into madness is well documented, perhaps we should all enjoy this super cheap (£2.99) remembrance of the genius that was. 
The complete first season disc set includes all the episodes from the first successful season. The basic premise of the series is simple (for those of you who don't know). Arnold and Willis are two black kids from Harlem who move to the wealthy Park Avenue to live with a wealthy white widower. 
Philip, the aforementioned widower, promised his housekeeper on her deathbed that he would take in and look after her kids. So along come these two feisty kids and their misadventures in the world of the wealthy are hilarious. 
I haven't seen the series since it first came out so I am sure it is full of terrible non-pc comments and issues. Still, it's well worth revisiting for this great price. Definitely a Christmas stocking filler if I ever saw one. 
Thanks to andywedge at HUKD!