Skylanders Giants Dragonfire Cannon Battle Pack £2.99 Delivered @ GAME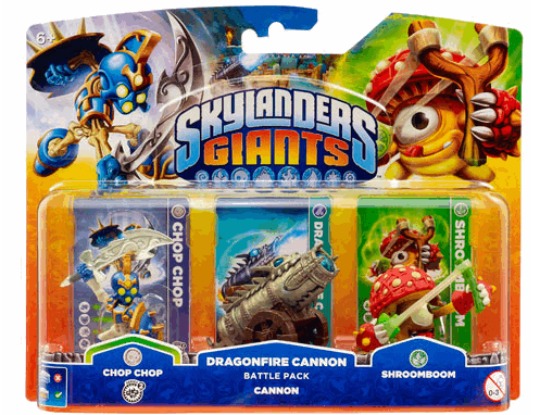 GAME are selling the Skylanders Giant Dragonfire Cannon Battle Pack for only £2.99, including FREE delivery. Its currently £4.99 at Smyths, reduced from £7.99. As you can see GAME are offering this at a bargain price, so if you have a Skylanders Giants fanatic in your household, then I'd be grabbing one of these now.
The Skylanders Giants Dragonfire Cannon Battle Pack includes two battle figures, Chop Chop and Shroomboom. Wow! Try saying those fast, when you have had a few. The Cannon is also included, which unlocks new arenas. These can be used to play in different battle arenas, with or against your friends.
I don't know a great deal about Skylanders, but I know they are very, very popular with boys and girls around the seven year old mark. Funnily enough, it's the one craze my boys haven't latched onto. I am yet to see a Minecraft toy for £2.99!
Why not buy a couple of these, to put by for Christmas, or for any upcoming birthday parties, your child may be invited to? These will sell quick, so what are you waiting for?
Thanks to Schluurp @ HUKD