Shrek Quadrilogy £14.99 @ Bee.com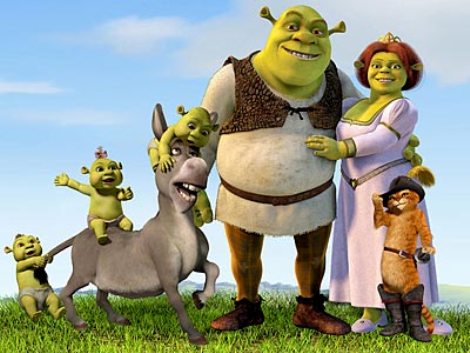 This is another ace deal that would make someone a lovely Christmas present. This is the entire Shrek series – from episode one until episode four – in one lovely gift box. It is only selling for £14.99, which is a pretty darn awesome price for four DVDs, and you can also get some Quidco…
Those of you who have just moved into civilisation from the great white wastes of the Antarctic may not have heard of Shrek so here is a brief summary. Shrek is an ogre with attitude followed around by a funny talking donkey (In the morning I am making waffles!), who saves a princess who is also an ogre but isn't and they take the mickey out of every, single fairytale known to man.
Got it?
Brilliant. The series is actually beyond brilliant although, the less said about the third movie the better, that one was a real turnip. However, the fourth movie reinvigorated the series something chronic and was hilarious from start to finish. This is well worth the price at only £14.99 for four (or three) excellent movies.
Thanks to Turnip from HUKD!