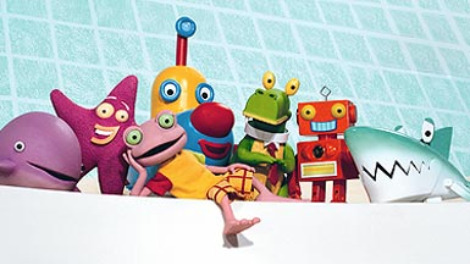 Here come the Rubbadubbers, splish, splash, splish, splosh! The Rubbadubbers is a delightful animated TV programme for kids that centers on the bath-time adventures of a group of bath toys, and now the Bathtime Scramble DVD can be yours for this bargain-basement price. The Rubbadubbers series is aimed at pre-schoolers but older children are just as likely to enjoy it. The characters are lovable and funny and the story lines often involve 'what-if' scenarios and a moral-of-the-story style ending.
This DVD includes 3 mini-adventures; 'Hide And Seek', 'Swimming Races' and 'Being Choosy'. It's available for £2.85 with free delivery instead of the usual £7.99, thanks to this great deal from Zavvi.
Thanks to millarcat from HDUK.