Roald Dahl Audio Collection In Tin £20 @ The Book People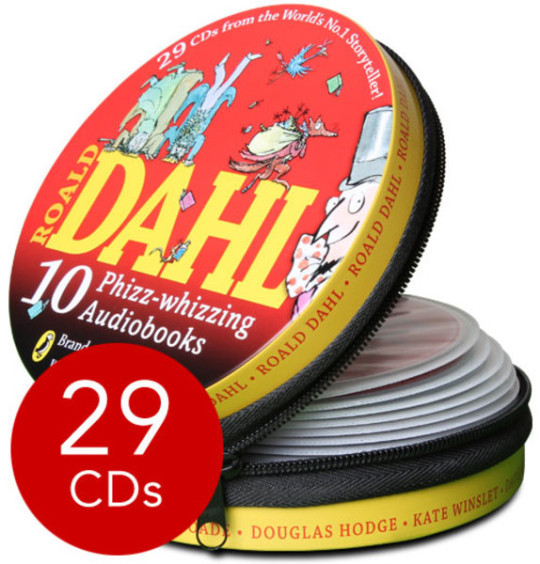 The Book People have the perfect solution for families who drive a lot or have a long trip planned for this summer: A ten-disk set of Roald Dahl's most-loved stories are read by a host of famous names, reduced to £20 for 29 disks.
My four year old is just getting in to Roald Dahl, and is loving the swishwifflingly scrumdiddlyumptious stories by this decidedly odd author.
The 29-CD audibook collection is full of well known actors, like David Walliams in The BFG, while fresh from playing Willy Wonka live on stage, Douglas Hodge lends his voice to Charlie and the Chocolate Factory. Kate Winslet reads Matilda while comedians Chris O'Dowd, Peter Serafinowicz and Richard Ayoade also add their animated vocal talents to characters like The Twits, Fantastic Mr Fox and Danny the Champion of the World - a fabulous line up!
This is a must have set for keeping the whole family entertained on long journeys, the CDs come in a handy and stylish tin case for safe storage in the car.
Happy audio book listening!