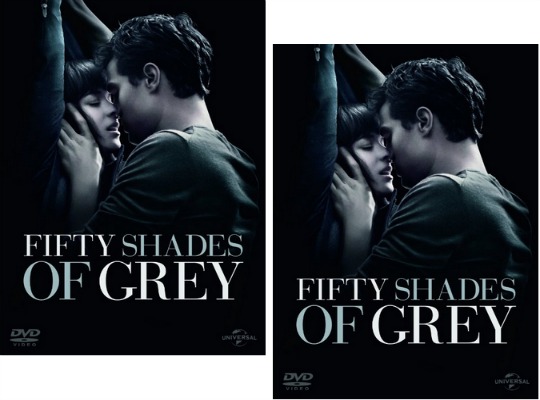 There's no denying that Fifty Shades of Grey is surrounded by hype. It's taken over the cinema as woman strive to escape from reality for 125 minutes. If you have read the books or just want to see what all the hype is about then you can do so by pre-ordering your copy of the film on DVD. Amazon have opened pre-orders and at only £12.50 I can see the copies flying. It's not out until 22nd June 2015 BUT by pre-ordering now, you are ensuring you are one of the first to get it and won't be charged until it's dispatched and you might even pay less if the price drops between now and then.
If you have read the books, why is it that many have been suckered into the sadistic world of Mr Grey. Having been surrounded by unhealthy relationships for a huge chunk of my life I recognise that this S&M fanatic is bad news. I cannot help but feel that E.L James has done a good job of tarting up an abusive love story. He's not nice to her to begin with and doesn't treat women very nice, so why oh why are we hypnotised by this Mr Grey tale?
I won't lie I loved the books, in fact I read the first one in an evening. I was hooked ran out the next day and bought the next two. The supermarket I worked in couldn't keep stock of all three stories in the series.
I predict the pre-sale stock to all be snapped up so be quick!