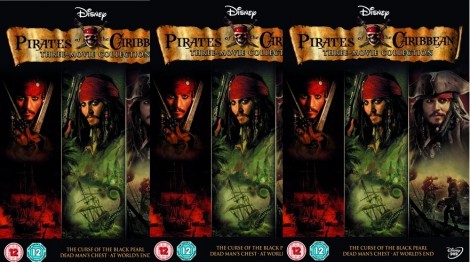 It looks like DVD deals are the way forward today, and the weather is what's inspiring me. I do so love to curl up on the sofa on a Sunday afternoon when the rain is tumbling down outside and I have a little girl and a good movie to enjoy. Down to £8.99 for all three movies, here is Pirates of the Caribbean.
I loved the first of these movies, I really didn't enjoy the second one, and I was ambivalent about the third, but I still loved the swagger and the pirates and the adventure. To pay only £8.99 for all three is a very good deal indeed – especially if you fancy catching up on the series now that a fourth movie has come out.
While I am honestly delighted that Keira Knightly has not joined the crew for the final (one hopes) instalment, you sadly have to endure her for these three films. Still, the kids love the shows and the wondrous Captain Jack Sparrow so why not nab this deal for a rainy summer afternoon.
Thanks to Jagsingh29 at HUKD!