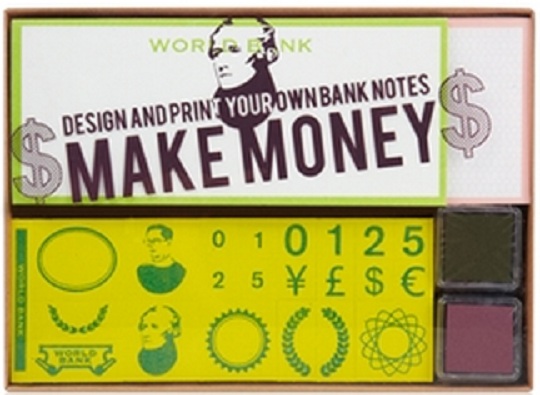 Having a hard time with money? Or more realistically with teaching children about money? Well, Play.com have an offer on at the moment where you can buy this money making kit for £5.99 instead of £10, saving you £4.01.
Okay, what does this teach? Maths? Possibly. Counting? Sure. Making your own play money? Awesome. How to get into counterfeiting early on? We hope not. But it does look like a nice way of introducing money and the concept of currency to children!
With this set, you can make Yen, Pounds, Dollars and Euros and use the stamping inks to design currency combinations of your choice.
Play.com is pretty sparse on information, like how much it could make and so on, and there aren't any reviews, but you know… sometimes you have to spend money to make money.
Thanks to wishihadadonkey on HUKD