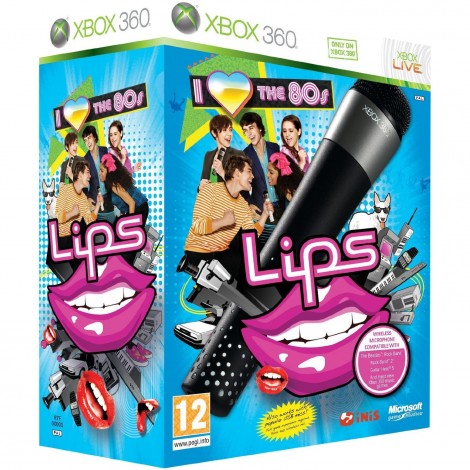 This particular Lips set is a complete bundle that includes the tracks from I Love the 80s and a wireless microphone. If you've never had the chance to howl madly at the TV while enjoying music from the past, then this is your time to shine.
The Lips range of games are hugely entertaining and usually far more expensive than this. I am particularly excited by the idea of nabbing this one because of the fact that it is packed with songs from the 80s. The guys over on the Dealspwn side of the office absolutely love singing like divas at any opportunity, this is right up their street.
Lips I Love the 80s includes songs like The Look of Love, Forever Young, Cruel Summer, Dreaming, Video Killed the Radio Star, You're The Inspiration and Do You Really Want to Hurt Me? I am actually humming along as I type these. How wonderfully addictive.
Lips I Love the 80s has 40 songs, the microphone can be used with Guitar Hero and Rock Band, and I think they can even take the songs into those games too. It says it can! So pull on your legwarmers and sing!
Thanks to Missgem at HUKD!