The LEGO Movie With Vitruvius Minifigure £5 (With Code) Delivered @ Rakuten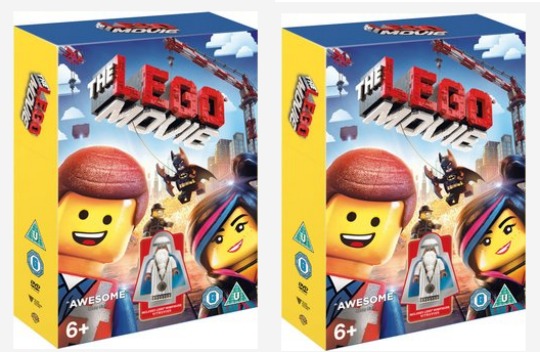 This is certainly one of my favourite films, which is surprising since my son Ben, has it on continuous loop. It's just such a funny film. Get it for just £5 from Rakuten. How? Click on the pic above or the link below and it'll take you to a selling page, where you will see The LEGO Movie DVD (With Vitruvius Minifigure) for £10. Add it to your basket and proceed to the checkout. Once at the payment page, scroll down and pop the promo code SPEND10 into the box. £5 will be deducted and UK delivery is FREE!
Coming from a HUGE LEGO fan household, I can tell you that I would buy this just for the Vitruvius Minifigure. He is one of our favourite characters from the movie.
The LEGO Movie retails at £10 from Asda and that's without the figure. This particular film will be on many a Christmas list, so save yourself a fiver and get it from Ratkuten, and get the added bonuses of the FREE LEGO Minifigure and delivery.
Why not check out our vouchers sections, where you will find promo codes like SPEND10 and much more?