LEGO Lord Of The Rings 3DS £7.95 Delivered @ The Game Collection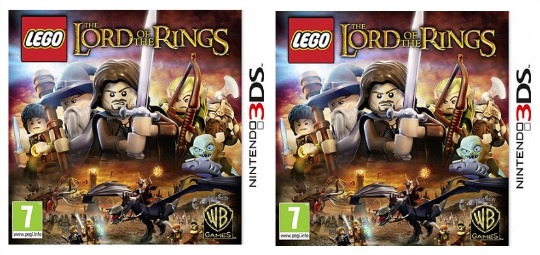 This is one to grab while the price is low, as it's a Flash Deal at The Game Collection. LEGO Lord Of The Rings for the 3DS is down to only £7.95, and that includes free delivery as well.
The game is suitable for ages 7 upwards, and although it has the 3D  elements of game play that will only work on the 3DS, the Nintendo games are backwards compatible meaning that this will also work on the 2DS as well.
If you want to check out exactly what to expect from the game and take a look at the trailer, you can also see those on the link above at The Game Collection website. I've found their delivery to be really quick as well, as they usually dispatch the same day, so you don't have long to wait for your games.
Thanks to oUkTuRkEyIII @ HUKD