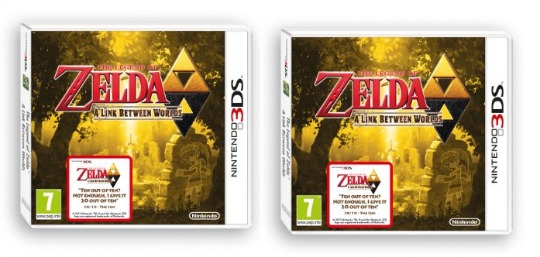 If your kids (or yourself) have been after this game then this is a great price for it, and cheaper than anywhere else by a long way. The Legend Of Zelda: A Link Between Worlds for the 3DS is now £25 at Amazon, and that includes free super saver delivery as well.
Although this game is aimed at the 3DS, the good thing with Nintendo games is that they are compatible with some older consoles too, not like the cheeky Xbox or Playstation games that you have to buy separately for each console.
The 3DS version will also play on the new 3DS XL and the 2DS, but not on older consoles, and obviously the 3D content will not work on the 2DS but you can still play the full game.
This game has amazing reviews, and is rated as suitable for aged 7 and upwards. It might prove a little tricky for anyone any younger as there's lots of problem solving. Mind you, I can think of a grown up or two who would be more than happy to help play this one. ;)
Thanks to robertr @ HUKD.