The Very Hungry Caterpillar Wooden Dominoes £8.09 @ Play.com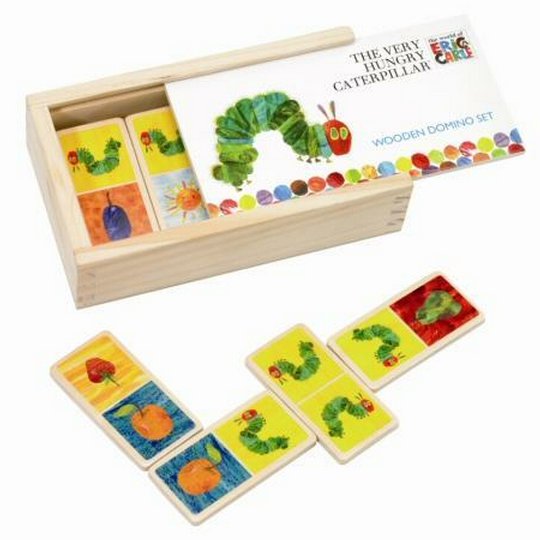 The Very Hungry Caterpillar themed Wooden Dominoes are reduced at Play.com. They were £9.99 and are now £8.09. It's not a massive saving, but a saving none the less, and ideal if you have a little fan on your hands.
Is it bad that I've never read the Very Hungry Caterpillar? It's not a book I grew up with or anything, and when I was studying the classics as part of an English Literature degree, well, it never came up. Now I have my own children, and this little critter keeps reappearing – especially in the form of baby clothes, toys, and blankets. I guess I'll have to read it to my girls soon!
These brightly coloured dominoes are supplied in a traditional wooden box for storage.  There are 49 dominoes printed with images from the book. Each domino is 7.5cm in length, and laid out end to end, it would take up just over 3.5m of admittedly narrow floor space.
Should be hours of fun. I know my daughter would stack them, sort them and everything else, even if they never saw their use as dominoes!