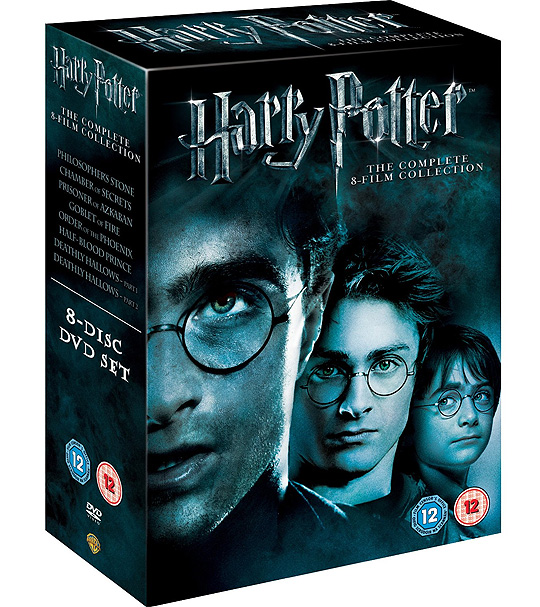 There's something about having an actual box set, I think, that you just can't beat - I have the Star Wars box set, along with Indiana Jones and Back to the Future (it doesn't take a genius to figure out how old I am from my movie box set collections, does it!).
Having given away my individual Harry Potter DVDs to my youngest son (and my Star Wars box set - he doesn't know how privileged he is) I'm definitely in the market for replacing them with a complete Harry P box set.
I'm also definitely going to have to go along the Blu ray DVD route too - it's about time I bit the bullet and upgraded I think - and at £27.49 for Blu ray rather than £20 for the standard DVDs, it's not going to be any kind of stretch.
I'm really looking forward to Edward discovering the later Harry Potter movies and books as he gets older, it's going to be the perfect excuse (not that I need one!) to sit down and watch them all over again; hurrah!
Happy Harry P watching!