The Goonies £2.55 @ Tesco Entertianment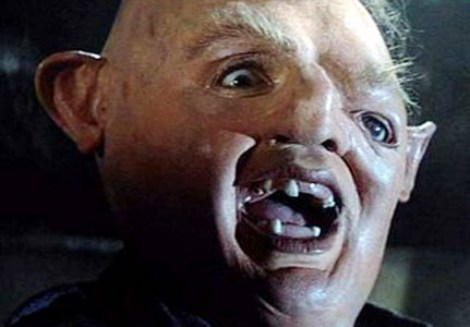 I remember when I first saw this movie at the tender age of (not telling!). I absolutely loved it. I remember being terrified of the scary mutant brother and the rough mother, being so excited by the discovery of the pirate ship, and desperately wishing for the same adventure to happen to me.
Back in those days, Steven Spielberg really knew how to capture his audience and create a story. We won't even begin to delve into the horror that is Indiana Jones and the Crystal Skull (or the horrifying end of a brilliant series). However, the Goonies is just one big laugh from start to finish.
It was showing on ITV the other day and I couldn't help but watch it again. My tot is still a bit too small to really get into the film, but even though the 80s hair and clothes have dated it a bit, the story is as good as ever.
If you want to get this super low price then simply use the voucher code below.
Voucher Code: FTSL 15-1
Start date: Now
End Date: 31 August 2010
Value: 15% off all orders at Tesco Entertainment 
Enjoy! 
Thanks to goonertillidie at HUKD!