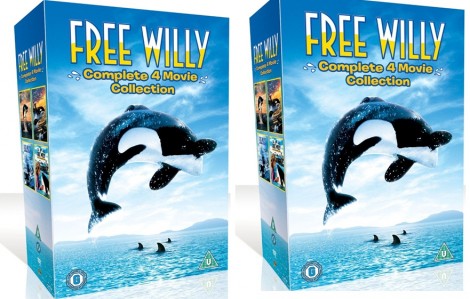 This is an excellent price for the Free Willy collection on sale at Amazon. Down to only £9.97 for all four movies, you are saving £11.02 off the original price. It is a fun series for kids who thoroughly enjoy the stories about the boy and his pet killer whale.
The Free Willy boxset includes the movies Free Willy, Free Willy 2: The Adventure Home, Free Willy 3: The Rescue, and Free Willy: Escape: Escape from Pirate's Cove. The movies follow the life and times of Jesse, a homeless orphan, and Willy, a gigantic killer whale.
They have all sorts of adventures in a clean and wholesome family sort of way and offer kids hours of fun watching. Great for the upcoming holidays and a good way to keep them occupied on a cold and drizzly day.
I must admit that I have never been drawn to this series at all. I find it a bit tedious, but my daughter loves it.
Thanks to A2tharon at HUKD!