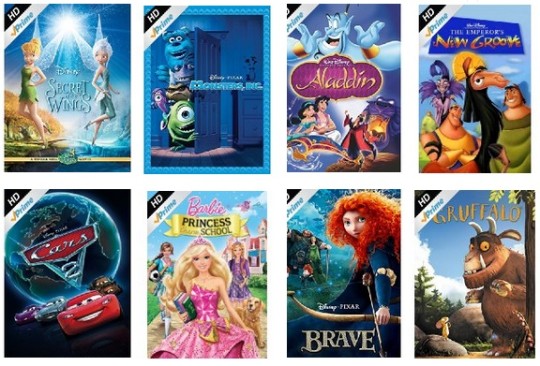 Does anyone else remember the days where you'd get in the car and drive down to your local Blockbuster or other DVD rental store? Or even further back - the video store? It's kind of freaky to know that that's not an experience my children are ever likely to have, since between all the instant movie streaming programs on the market, there's never a need to leave the house at all (we don't recommend this though - it's still good to get outside sometimes ;) )
If you haven't tried Amazon's Prime Instant Video's service yet, it's worth signing up for the FREE TRIAL. *
You have to sign up for a 30-day free trial, and you should definintely set yourself a reminder for those 30 days so that you can cancel the subscription if you don't want it to continue. If you want to, which you probably will, then fine, but we'd hate for you to get stung on subscription fees.
As a once off fee £79 a year does seem quite steep, but at £6.58 per month, it's not really that bad - especially when you get free next day delivery on Amazon orders and 4 free Kindle books a month into the deal. Even if you 'normally' just buy two or three movies through your TV subscriber a month, this works out cheaper, and gives you access to 15,000 movies and TV episodes.
In March they have and will be adding Defiance (S1), and Nashville (S2) as well as movies like The Love Punch, The Emperor's New Groove, and Crazy, Stupid, Love, just to name a few.
If you'd like to try out Amazon Prime Instant Video for the first time click here to go to Amazon*.
If you've tried Amazon Prime Instant Video before, you may be able to give it another go anyway, so no harm in trying.