Fireman Sam DVD Box Set £2.99 @ HMV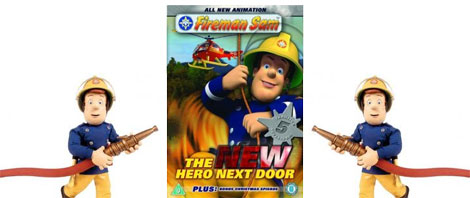 HMV are selling this 3-disc Fireman Sam DVD box set for a mere £2.99 at the moment; it's £3.97 at Amazon and £4.85 at The Hut.
I have a bit of a love-hate relationship with Fireman Sam.
Not only does he remind me of when my youngest was little (he's growing up too fast), he reminds me of days gone by when he had cult status at my senior school.
Goodness knows how this came to be, it was an all girls school and I was 15 when racing home to catch the latest instalment of the 'hero next door' became THE thing to do.
I lived too far away from school to make it back in time, so I used to watch it with my friend Helen - we'd arrive back at her house, make toast, cover it in butter and settle down in time for a timely lesson in fire safety from, possibly, the most pompous character on kids TV.
And that's where the hate bit should come into play - could Fireman Sam BE any more patronising?
The man can do no wrong! He always saves the day and everyone fawns over him to such an extent that I really want NOT to like him, but I do.
Perhaps it's because it's good, old fashioned, kids TV (even though he's computer generated now, not like he was back in my day) that is wholesome and carries a serious message along with its innocent entertainment.
The three DVDs making up this box set are: The New Hero Next Door, Red Alert and Sticky Situation.  They're in stock and delivery is free.
Thanks to phillyboy at HUKD