Extra 15% Off Children's Items @ Homebase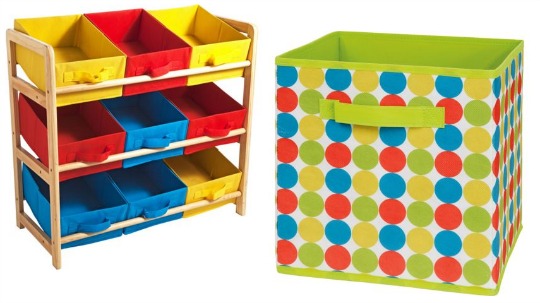 Homebase are fast becoming a favourite of mine where it comes to deals. They are quite happy to dish out the promo codes with little or no restrictions, they encourage you to use it on their goods that are already in an offer. How good is that? They cater for children with a multitude of items, from DVDs to Storage Boxes for instance. To get that extra 15% off you don't actually need a promo code as your discount is automatically applied at the checkout.
Who knew Homebase sold DVD's? I certainly didn't! They do and they actually have some of my favourites from when I was little: Charlie Chalk* for £1.27 and Clangers* for the same price.
We know they are good for toy storage solutions: Ten Litre Stack & Store Boxes are only £1.69 each and come in Blueberry*, Green*, Red* and Pink*. If you want something a bit fancier then this Spots Non-Woven Storage Box* is just £2.54 today.
You can collect your order for FREE from a Homebase store near you or pay £3.95 to have it delivered to your front door.