Doctor Who Series 2 £6.99 @ Bee.com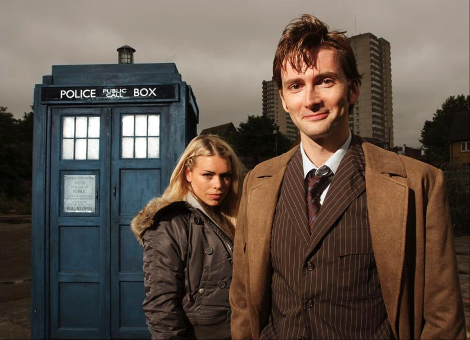 Bee.com has really started to deliver some fantastic bargains lately, especially for fans of DVD box sets and TV series. Their latest discount, the Doctor Who Season 2 set, is no exception. They are selling the complete second series for £6.99 when it normally sells for £69.99. Bargain.
Bee.com also offer free delivery and free returns, so your purchase price of £6.99 for Doctor Who is all you pay. This is a fantastic saving of £63 – almost 90% off the original retail price.
I know that I've really wanted to collect the Doctor Who series for my daughter as she utterly adores it. In fact, Doctor Who has a very big following in her Reception year class and they're all counting down to the start of the next season with great excitement.
However, I haven't been able to collect them because I refuse to pay almost £70 for only 13 episodes of a TV show. I can't understand why a show produced locally costs so much when I can pay £20 for a USA series! Anyway, ranting aside, this price is far more reasonable and it is for one of the best seasons in the David Tennant range of Doctor Who's.
Thanks to Lynmmgunineas at HUKD!