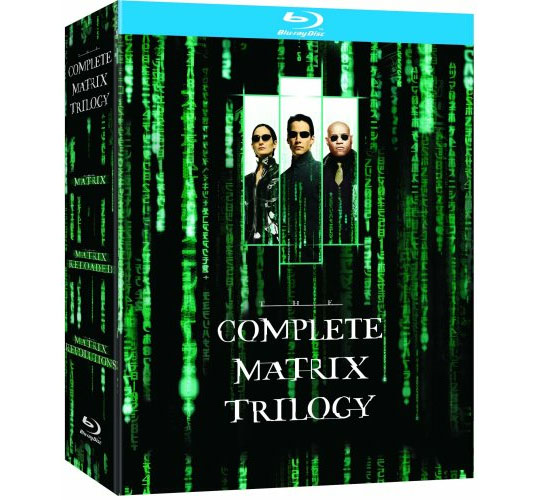 Amazon are currently selling the Complete Matrix Trilogy, in Blu ray format, for £12.47 - I paid that for each of the standard DVD copies I bought when they were originally released!
The Matrix stories might be a bit beyond the kids for a while yet, but if you have Matrix and/or sci-fi fans in your family and they don't own copies of the Trilogy (or have one missing) then this strikes me as too good a price to let slip by.
I loved these movies when they came out - although I thought the last one was the weakest of the three, the battle scenes were just far too long and tedious for my liking - and as a result I have a cat called Neo (he liked to sleep on top of the big CRT monitor when he was a kitten).
This theme continued when it was decided to name my Weimaraner puppy Morpheus and further still, when the Slovakian Rough Haired Pointer came home and was named Cypher.
It's rather strange watching the movies now and hearing those names attached to people rather than animals and Morpheus has been known to look up, as if to say, "What? Did someone call me?!" when someone on-screen says his name.
If you've never seen any of the Matrix movies, then you should - they'll make you think, you'll be confused and you'll never experience de ja vu in the same way ever again!
Thanks to Beechwoodsmiths at HUKD