Classic Coen Brothers For Father's Day £5.49 @ HMV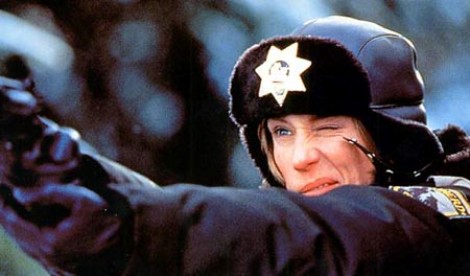 Three classic Coen Brothers' movies do a genius Fathers Day present make, and for only £5.49. All he needs is this delicious boxset and a comfy sofa.  The two-headed director is what many people have called the Coen Brothers thanks to their shared vision and brilliant co-operative work.  They have written and produced many movies, but here are three classics are for your enjoyment this fine Fathers Day. 
The box set includes: Fargo, Raising Arizona and Miller's Crossing.
If you are feeling in the mood for a crime drama, then look no further than Fargo with its homespun murder story. A man seriously in debt plans the kidnapping of his wife in order to get money out of his wealthy father-in-law. Events sprial out of control when one of the kidnappers goes off the rails. 
If your head is saying, "comedy, comedy, comedy", then check out Raising Arizona. A childless couple decide to help themselves to one of another family's quintuplets, and their lives get more complicated than they expected. 
If you're looking for a crime thriller and drama, then Miller's Crossing should tick a few boxes. A Prohibition-era crime boss tries to keep the peace between warring mobs, but he gets caught between loyalties. 
The price is great at only £5.49 for three movies and free shipping, so it would be the perfect Fathers day present, and you could watch these classic movies, time and time again.
Thanks to andywedge at HUKD!