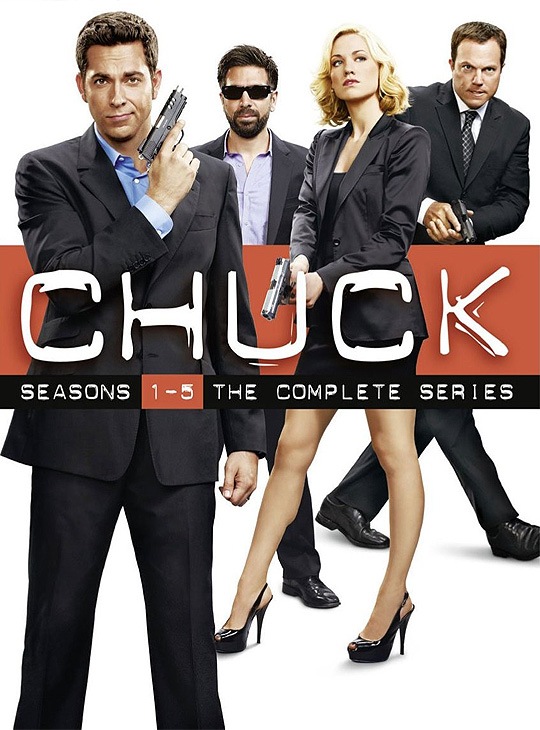 If you've flicked through the Radio Times and decided, apart from the Snowman and the Snowdog, Downton Abbey and last night's last ever Merlin, that there's nothing on TV over Christmas, then how about bagging yourself seasons 1 to 5 of Chuck on DVD for £38.75 and settling down to watch that instead?
My husband and I like to sink our teeth into a few good series - we're currently engrossed in Arrow, Harry's Law (series two), White Collar and Breakout Kings - and when it's on, Chuck is on our list.
If you've seen Chuck, it will have either appealed to you completely, or it didn't - I don't think there's any in between.  Basically, Chuck is a computer geek who works in a computer shop (akin to PC World) and accidentally downloads a database of government secrets into his brain (as you do!)  As a result, Chuck finds himself employed as a spy by the NSA (the American National Security Agency).
It's tongue in cheek, it's not intended to be remotely serious or highbrow and there's a bit of mild peril involved where you know everything will turn out okay in the end.  I like Chuck and if you can't bear to watch another Christmas rerun of the Vicar of Dibley Christmas special, then give him a go.
Thanks to Kalstu at HUKD