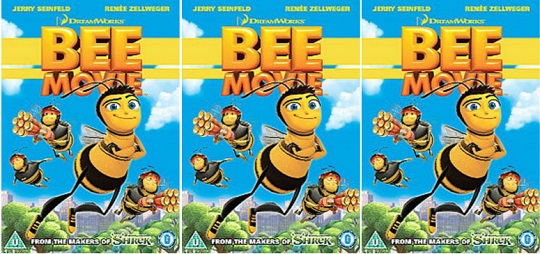 The Bee Movie is great entertainment for the kids and it's only £2.65 at Tesco Direct. It was previously £2.89 so you're not getting a massive saving on that (only £0.24 off)  but the real deal is that Tesco are offering FREE delivery on DVDs. So a few hours of entertainment for the kids is going to cost you just £2.65, smashing!
Comedy maestro Jerry Seinfeld (Seinfeld) returns to our screens with the sweet-natured comedy Bee movie. In it, he is the voice of Barry B. Benson, a young bee who refuses to accept his fate as just another faceless worker in a colony of millions. Despite being warned never to venture outside the hive, his curiosity gets the better of him and he goes off in search of adventure. What he finds, however, is nothing short of scandalous: human beings stealing honey for their own consumption! Outraged by this seeming injustice, he convinces a kindly florist (Renee Zellweger, Bridget Jones'S Diary) to help him file a lawsuit against the entire human race for 'honey laundering' offences.
Thanks to sapphire1 at HUKD!