Alien Anthology Blu Ray DVD Collection £9.95 @ The Hut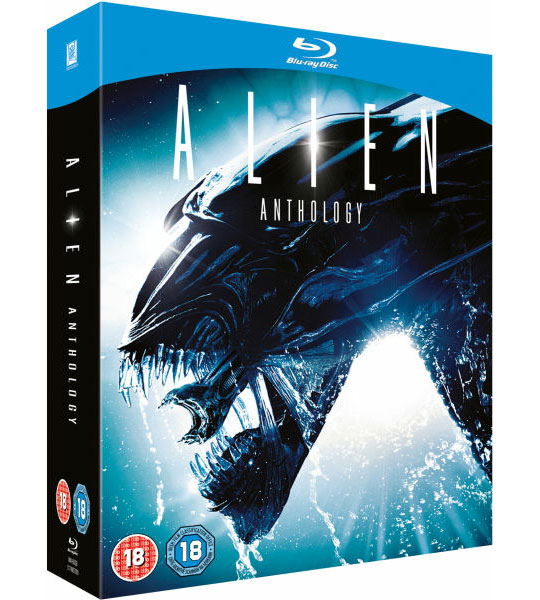 Right, you're beginning to run out of time to get yourself organised for Father's Day - it's this Sunday (17 June) and if you're stumped and have a sci-fi loving husband/dad then this Alien Anthology DVD collection might be your knight in Father's Day present armour.
They're in Blu ray format (these will NOT play in a standard DVD player) and usually cost £33.99 - The Hut are currently selling them for £9.95.
Of course, you don't have to buy this Alien Anthology for a dad or husband - you might be a sci-fi fan and want to buy them for yourself; our very own Tamsin is self-confessed sci-fi freak (ask her, she'll tell you!).
The Alien Anthology features the four Alien movies:
Alien
Aliens
Alien 3 (uniquely titled, I thought!) and
Alien Resurrection
I've only ever seen the first movie, Alien, and it wasn't my cup of tea so I'll be leaving the purchasing of this deal to you; if you want to stand any chance of having it delivered to you in time for Father's Day then I suggest you order it today.
There's no delivery to pay on UK orders from The Hut, so the total cost to have the Alien Anthology delivered to you is just £9.95, but delivery is within three and five days.
Thanks to Jgsingh29 at HUKD