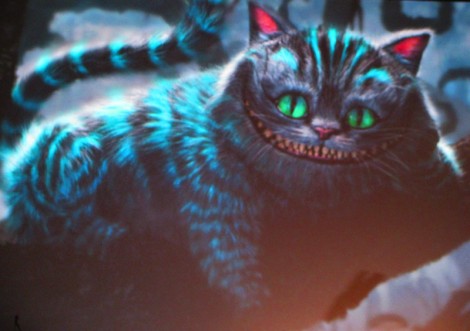 Alice in Wonderland by Tim Burton and Johnny Depp is something of a hot topic in the movie fan world. Those who loved the classic tales are somewhat taken aback by the mad Michael Jacksonesque spin that Depp has put on the Mad Hatter – eerily similar to that which he did for Charlie & The Chocolate Factory. However, if you liked the movie or perhaps enjoyed an alternative take on the whole Alice idea then £9.99 at Play.com should do nicely, thank you.
I haven't had a chance to see the movie yet. I've been a little busy. However, I have seen the trailers and Depp scares me a little. The manic and insane grin is back with a vengeance. But he is playing the Mad Hatter after all, so perhaps this is just right! The deal you have here is rather fabulous for those of you that want a copy of this movie to keep. If you preorder with Play.com then you'll pay the low price of £9.99 and you'll get  a pack of exclusive Tim Burton playing cards for free.
The cards are fantastic and I would have probably paid just for them. In my case I get the movie for free...
Thanks to fluffy-kittens88 at HUKD