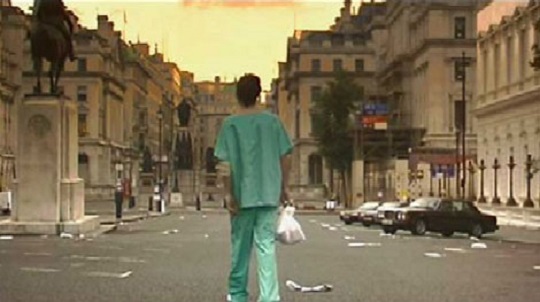 You're probably wondering why I am writing about a zombie infested disaster movie on a parenting site. Well, this is because it is nearly Father's Day and most of the chaps I know have a fondness for zombies and disaster movies. And this is a really good deal with the brand new Blu-ray costing only £4.99.
The Blu-ray usually sells for £19.99 so you're saving a pretty penny on this price and it is still cheaper than pre-owned versions that are selling for £5.99! This is the first part of the series as director Danny Boyle keeps you on the edge of your seat as you track the virus across England.
The population is devastated, London is deserted and the undead are violent horrors that move with unbelievable speed and really do scare the pants off you. So, grab the movie and some popcorn and cuddle up this Father's Day with some rather terrifying movie moments.
Thanks to gerrymig at HUKD!