Get £20 Off When You Spend £150+ On Gaming, Electrical Or Technology Items (With eCoupon) @ Tesco Direct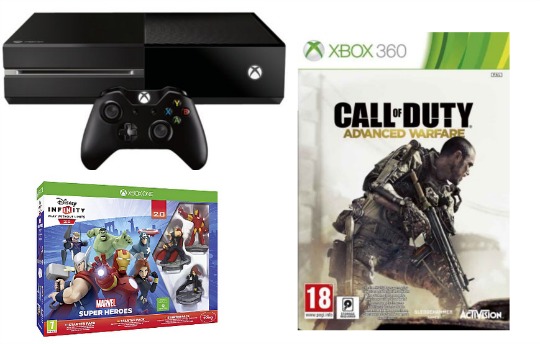 Kids will be kids and always beg us for expensive gaming items, we don't like to let them down even though they are SO costly. Tesco Direct have up to 40% off selected gaming/electrical and technology items plus spend £150, which let's face it, is easy; on those techy items and get £20 off. Twenty pound is twenty pound and as Tesco's slogan suggests "Every Little Helps" and it's never more true than at this time of year. To get that extra £20 off, just enter Tesco eCoupon TDX-KPMG in at the checkout.
Tesco have several Black Friday deals running just now on Xbox Ones, and boy have they been popular. Here's some great bargains if you simply MUST have one this Christmas: This XBox One Console* comes without the Kinect reduced from £329 to £289, use the eCoupon at the checkout and get it for just £ 269.
After a PS4? Then get this PS4 GTA5 Bundle* for just £319 when you use the eCoupon. Not bad at all. Just remember that, THAT game is very racey and has an 18 certificate for a reason.
You don't have to use the eCoupon on consoles, as a few games can sure add up to £150, so why not use it then? Or if you want a tablet or television, it can be used for that.
Thanks to alialkorsan @ HUKD