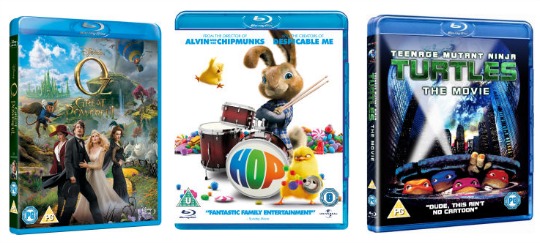 Zavvi have loads of one day offers today that are looking great for film fans and gamers. This one on Blu-rays is fab. There's a big selection that are usually on 2 for £12, but for today only they are 2 for £10. Add the free delivery and you're getting a really good bargain. This is the price that you'd be expecting to pay for a DVD, not a Blu-ray.
If you look at the children's and family films there are titles like Teenage Mutant Ninja Turtles, Puss In Boots, Happy Feet, Ice Age, Hop and lots of other titles - they might just keep the kids happy over Easter.
The full selection seems to have dozens of titles to choose from, so you could always get one for the kids and one for yourselves? If it's just for the grown ups I'd go for Man Of Steel and Jaws... or Con Air and Starship Troopers... or...Atonement and Mallrats... or...