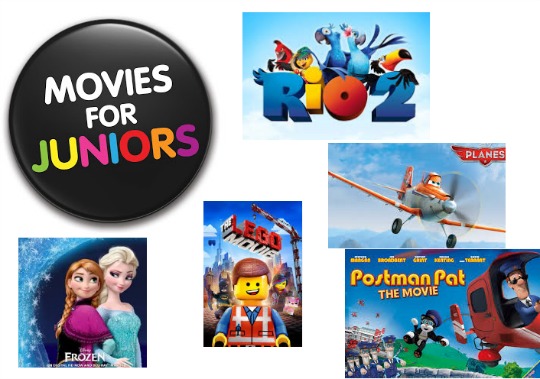 Movies for Juniors have been running a while I know but as the weather takes a turn for the worse and you're looking for ways to entertain the kids for as little cost as possible over the holidays, it's well worth a reminder.
The movies currently showing are Frozen, The Lego Movie, Postman Pat, Rio 2 and Disney Planes. The one(s) showing at your local will be dependent on your location and you can check that below :
There may be two movie options, 2D or 3D. A 2D film will cost £1.50 while 3D is £3.00. Unless you're a MyCineworld member and you book online, then you can take 10% off the price of your booking, and pay just £1.35 for 2D or £2.70 for 3D. This is free to do and well worth doing for the discount.
As well as everyone in the party getting reduced admission to the movie, kids will also get a free Cravendale Fun Pack at selected screenings. This includes instructions on how to make your own Barry the Biscuit at home, a chance to win a milk shake making pack by uploading pictures of Barry the Biscuit and kid's activities including spot the difference, stickers and crosswords. Not something you'd buy obviously but for free - well the kids will like it.
I loved these showings when my daughter was younger. She's 7 now, so well able to sit through a whole movie but tots can get bored or restless sometimes at the cinema and you don't tend to mind as much when you've paid just £1.35.
On that not make sure you book before you leave, not just for the online discounts, places are limited and the only thing worse than a bored child is a disappointed one!