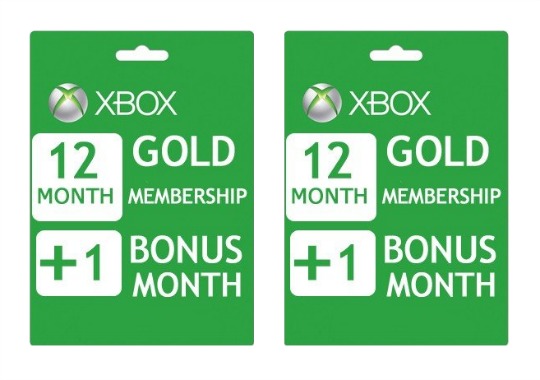 If your kids got an Xbox for Christmas the free trial of XBox Live is likely to be coming to an end,  and playing online games can be an expensive business, but one way to cut down the costs is to buy the XBox Live membership in advance rather than monthly as it works out so much cheaper.
At the moment cdkeys are selling a pass for 12 months Xbox Live Gold Membership with an extra month free at £28.90, working out at £2.22 a month. You can also get an extra 5% off by liking their facebook page.
If you are buying the subscription directly through Xbox they charge £5.99 a month, or £39.99 for the year, so this deal from CDKeys gives you a great saving.
If you are unsure what the XBox Live Subscription involves here's what it says on the website:
With an Xbox LIVE Gold membership, take your Xbox 360 online to play Kinect and controller games with friends wherever they are. Instantly watch HD movies, TV shows and sports, and with Kinect, your voice is the remote control. Not sure what to play or watch? Quickly find new movies, songs or games with your voice. Even use your phone or tablet as a second screen to control and interact with what you're watching. Plus, now you can explore the web on your TV with Internet Explorer for Xbox. Entertainment is more amazing with Xbox.
Features:
• Play Kinect and controller games online with friends • Watch TV from Sky, Netflix, BBC iPlayer**, YouTube and many more • Use your voice to easily find movies, TV shows, music and games on Xbox 360 with Kinect • Use your phone or tablet as a second screen for an enhanced game and entertainment experience
Although the cdkeys website shows a Titanfall branded voucher, don't worry, the 18 certificate game isn't included, and you don't get the physical voucher either, it's an instant download.
Now we're on the look out for a PSN subscription offer for all those new Playstations that everyone got for Christmas! If we see one we'll let you know.