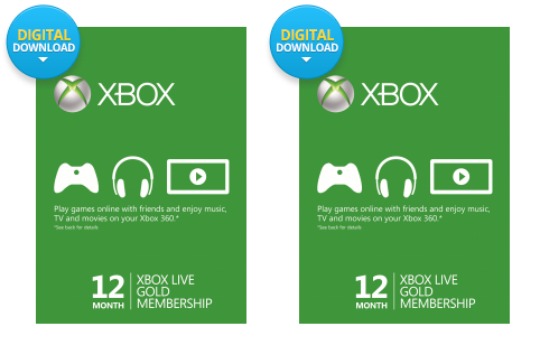 It's gone down again and now it's less than £20! The XBox Gold Live Membership is always a good price at cdkeys, but this is now the lowest ever. They are selling a 12 Month XBox Live Gold Membership for £19.99, but when you 'Like' their Facebook page you will get an individual code generated that will give you an extra 5% off, taking the price down to only £18.79!  You just click at the top of their page where it says "Click here to get 5% off!", enter your email, and you get your discount code!
The membership is a digital download, so you get sent a code by email rather than a physical card in the post, and it's just about instant once you have purchased. When you enter the code on your XBox 360 or XBox One the 12 months subscription will add on top of whatever you have left of your old one, so you don't need to wait for your current subscription to expire to use this.
It really is a big saving, as if you bought this direct from XBox the 12 months membership should cost you £39.99, so this is half that price!
If you've read this far then I imagine you already know what the subscription gets you, but you can find all the information on the cdkeys link above.
Thanks to reindeer333 @ HUKD