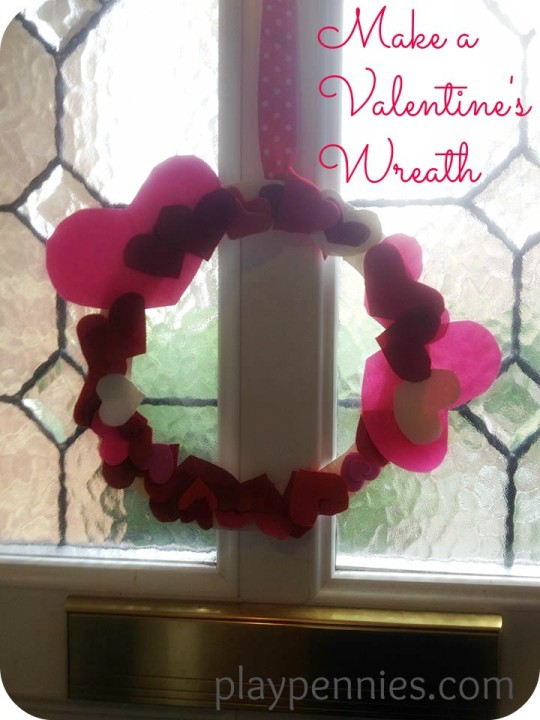 I'm quite a fan of simple crafts, largely because I don't always have time to sit and help my daughter with her activities. Perhaps because I need to make dinner, or am catching up on work, or have to attend to my other child, so when  I am preparing craft activities for us to do during the week, I try to limit them to about 15 minutes. Anything longer than that, and I really have to sit with my four year old and do them.  This Valentine's Wreath was one that I prepared over the weekend, so when we had a few minutes between getting home and getting ready for bed, I could pop it on her table, and she got on with it with minimal interference from me.
For the Valentine's Wreath, you will need:
Coloured paper, cut into hearts or heart stickers
A paper plate
Glue
Ribbon
(and in preparation, you'll need scissors for the hearts)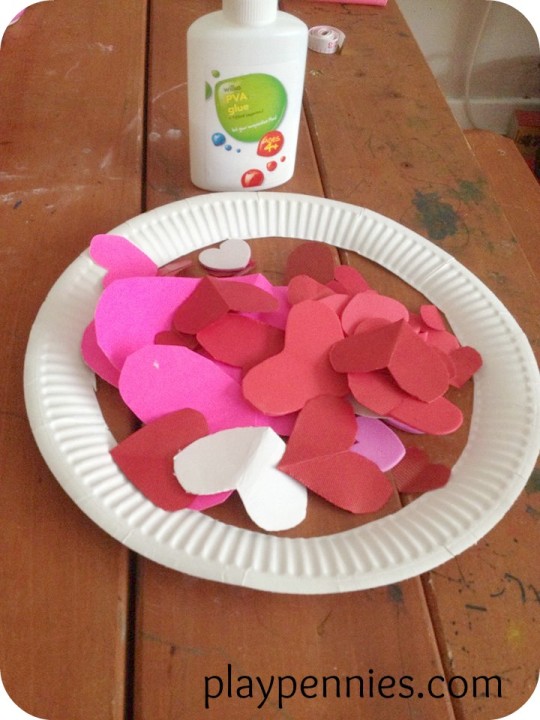 Depending on the age of your child, you could either get them to cut out their own paper hearts, or you could just buy foam stickers* for them to use too. Cut the centre out of the paper plate so there's only the outer ring, and let them loose with some glue.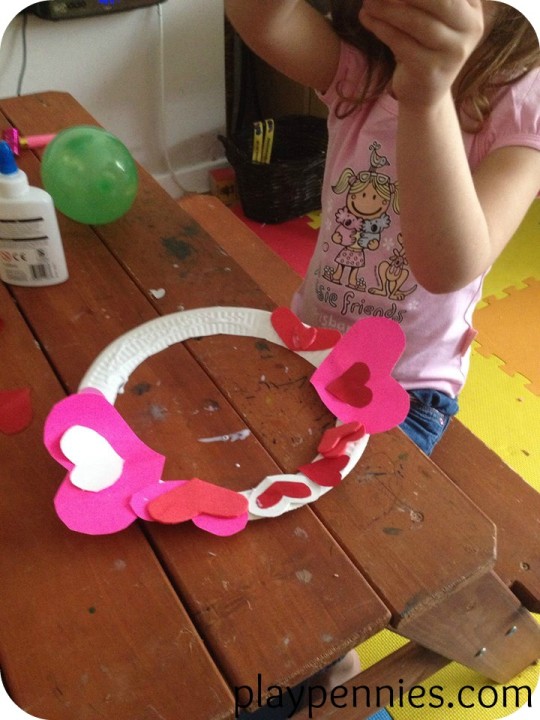 Stick hearts around the circle of the paper plate so that there are different sizes and layers. Tie a ribbon around the ring, and add a heart over it if you wish, before hanging it up somewhere for a love-y display.