It's almost that time of the year again, a time for hearts and chocolates, and little crafts from daughters (and sons) to their daddies (and mummies). My daughter has been asking a lot about all the hearts in the shops, so I decided to do a Valentine's Craft with her.
I cut hearts in four sizes to create the different parts of the owl (only three are visible here).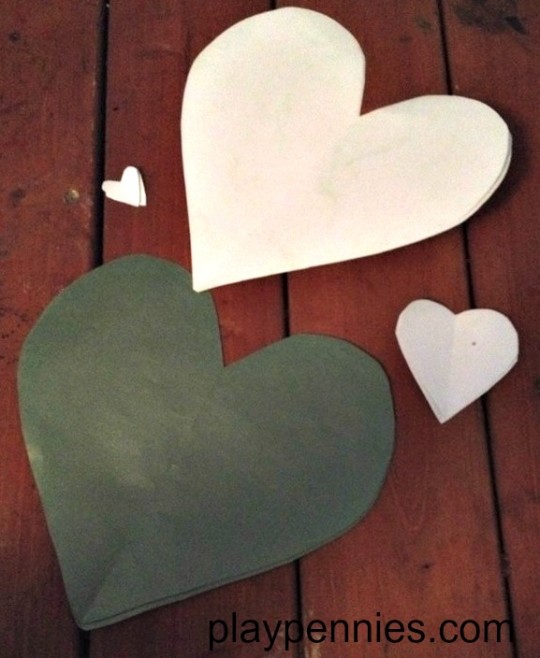 The two largest hearts are the same size, with a slightly smaller heart (with less of a curved top, not pictured, for the head.) The smaller hearts (pictured) made up the 3D beaks, and the very small hearts became our 3D feet.
The first step after getting all the hearts ready, is cut one of the large hearts down the middle. These will be the 'wings'. Glue just the top curvy parts to the largest heart, keeping the 'wing' bits to write messages under.
Next up, glue the head to the body.
Then take the second smallest heart, and fold it in half lengthwise. Fold the outsides edges back towards the centre so you have a long thing strip. Glue the two smallest bits and press them onto the owl's face for it's beak.

Take the smallest two hearts and fold the pointy bits back. Glue those and stick them to the bottom of the owl for the 3D feet.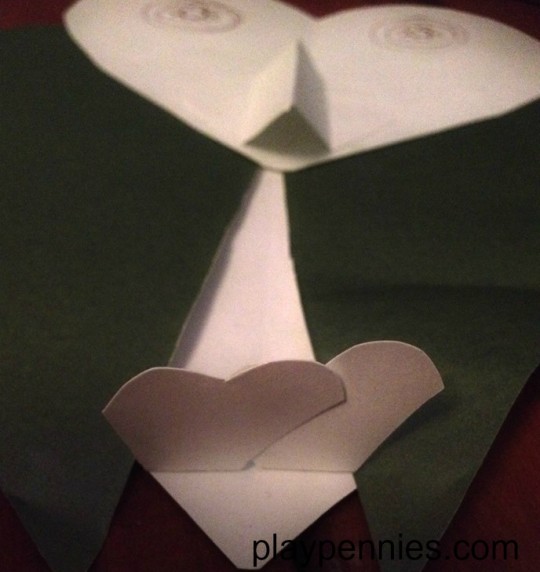 You can write any message you like, but on mine I wrote 'Be' on the left, 'My' on the right, and V-Owl-Entine in the centre, spreading it so that you could only see 'owl' peeking through the 'wings'. My daughter had glued her wings further apart, so we just wrote it all out.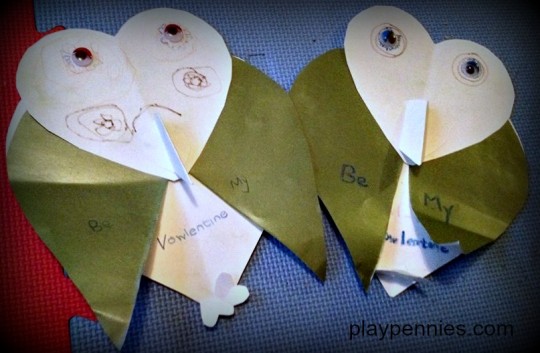 Add your love letter  under the wings, and woo-woo your love.