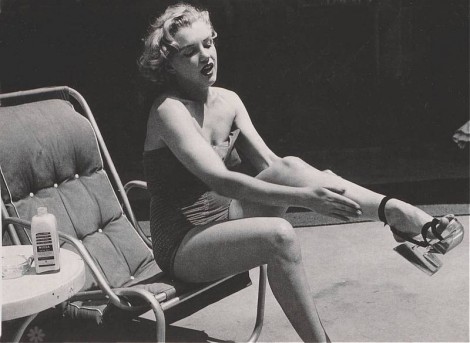 Astral All Over Moistuiriser is one surprising pot of cream. It arrived on the doorstep of four parent panellists in a quiet blue container and turned out to be a little piece of dynamite. I have not seen our panel so divided since the Marc Jacobs Lola incident of February 2010!
First, before I dive into the review, a little history. The product has been around since the 1950s and is used by slebs like Twiggy and Joanna Lumley. Frankly the last one sold me, I adore her. When I grow up I want to look as good with a vodka bottle...You can even add names like Patsy Kensit, Kate Beckinsale and Jordan to this list of admirers.

Obviously with such famous names standing behind it, and a fantastic price point of only £7.99 for 500ml, we had to ship this out to our mums for testing. They were instructed to apply stringent criteria and to be as honest as possible.
Our first mum is Lei who is 29 weeks pregnant (welcome to the club Lei!). She said, "I found the cream to have a pleasant smell and that the cream itself was quite heavy and thick. It was quite greasy and even after some minutes I found my hands still felt like quite oily."
While Lei felt that this was fine, if a little sticky, Emma was the complete opposite. "I hate it when a cream leaves any kind of residue so this immediately put me off from the start. I found the smell just a little too strong and the texture on my hands too sticky."
Anne, however, was right back on the other side of the fence. "I think that having a faintly sticky residue is more than enough compensation for the fact that I've never seen such a remarkable result on my skin," she said, (rather vehemently may I add), "I've used it for four days solidly and it works brilliantly." 

Certainly I find that I agreed with Emma's distaste for the smell and the residue, but that I am happily going to continue using this cream regardless.  Lei's comments sum the reasons for this up nicely, "My hands felt hydrated and I found this to be of good value, effective and in a handy storage container. A little goes a long way and you can tell it is a quality product by its smell and texture."
Emma was our only lady who refused to consider buying Astral after the test. Anne, Lei and myself have all said that we would definitely continue using it. I even went so far as to replace my usual face cream with Astral (as it says on the tin!) and found that my face felt very fresh and smooth after a couple of days. So much so that I plan to keep on using it as a moisturiser.
"If I saw this on special offer I would probably buy four or five," said Lei.
So there you have it. Four mums tackled the task of slathering themselves in Astral All Over Moisturiser and the verdict was mostly positive. With an unusual scent and a slightly sticky edge it may not be everyone's cup of tea, but the superb value for money and impressive results make it a winner.
If you're worried that this may not be your cup of tea then why not nab a 50ml taster pot (that's perfect for handbags btw) for only £1.49. That way, if you don't like it, you can share it with a friend when you're being a Mum Wot Lunches.