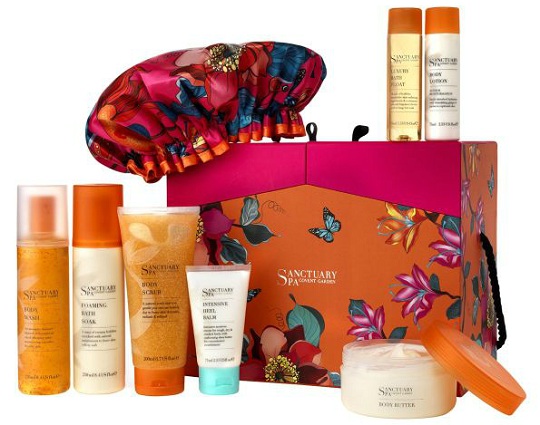 Get some awesome deals from Boots this Mother's Day to say "thank you" and "I love you" to that super special mum. Boots have half price and more offers on fabulous "love you Mum" gifts. There are hampers full of pamper goodies, fragrances, hair products and even photo frames and albums on sale.
There's always plenty to thank your mum for on Mother's Day; the hours spent helping you learn to drive, just smiling when you came home with your first tattoo or putting up with your teen 'goth' phase. Let your mum know how special she is to you today, tomorrow and always with a little something from Boots.
Starts: 20th February 2013
Ends: 10th March 2013
I love the Sanctuary Spa Deluxe Sanctuary Hamper. This deluxe gift set is the ultimate in luxury will allow mum to recreate the perfect spa experience in the comfort of her own home. It contains nine products in total, body wash, scrubs, butters and bubbles, lovely. It'll help her feel relaxed, rejuvenated & gloriously pampered, just what she deserves.