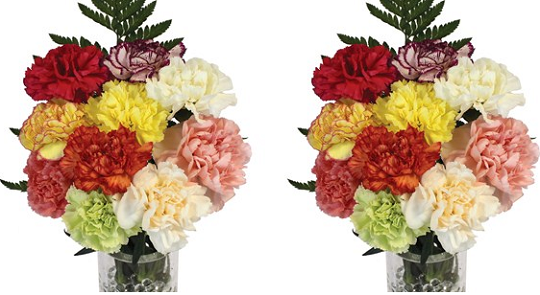 Ok so, Gardening Direct is offering free milk chocolate hearts with their floral gifts for Mother's Day. Each gift comes with its own personal message and free Jersey's Finest milk chocolate hearts and free delivery. It's a great deal really and it will end on Monday 24 March.
So, all orders need to be received by Monday 24 March and prices range from as little as £10.99. I think this is one of the most reasonable Mother's Day offers I've seen as the minimum spend isn't high. Some have wanted you to spend over £20 for free choccies!
You can add other items to your order at the checkout like Jersey Biscuits or Fudge or even a cuddly teddy bear. They have some cute options for you if you want to flesh the order out a bit. The mixed carnations of 10 stems are the ones that are the cheapest.