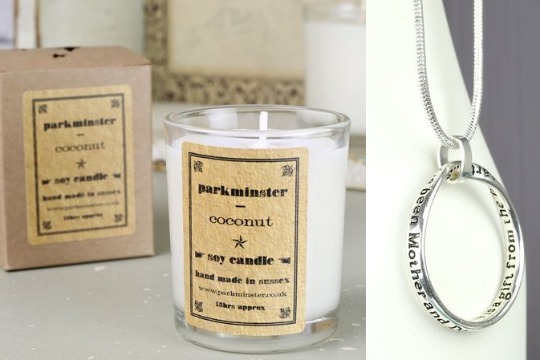 Lisa Angel is like an online gift store. They sell greetings cards, and pretty things that are all quite contemporary. If you have just started looking for a Mother's Day present then this is a great place to start. Lisa Angel has a Mother's Day section and the special items start from only £1. Delivery is always FREE no matter how big or small your order is.
Buying something that is meaningful is a safe way to play it when buying a Mother's Day gift but it is also the most labourious way too. Effort is required, you could buy flowers and chocolates as that's the easy choice but put some though in and you can end up with a very happy mummy as a result.
Lisa Angel do contemporary personalised jewellery best and this Silver Plated Button Heart Necklace* is a great example. It's only £12 delivered. This Mother and Daughter Bangle* is just £8 delivered and is very sweet indeed.
I really like these Personalised Engraved Glass Jars*for £12 delivered each are so different and great if your mother is one for cocktails or a G n T.
There's lots to choose from so good luck in finding that special Mother's Day gift.