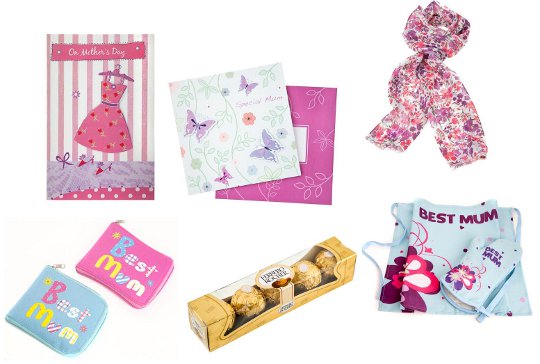 Okay, so right off the bat, I'm going to say in defense of myself and protection of mothers everywhere: don't just buy mum something from Poundland, unless you're in such financial difficulties that you've had to pick the pennies up off the street to scrape together the one pound, okay? If that's the case, I'm sure the thought would be appreciated. If it's not the case, maybe add one of these to your 'real' gift. Kind of like a stocking filler gift. You know?
But really, there are some pretty nice little trinket-y goodies and add-ons on offer at Poundland for… you guessed it…. a Pound.
If your mum keeps cards on display then files them away for years to come, don't buy one of the Mother's Day cards from Poundland. If she keeps it for the afternoon before recycling it – go for it.
For the mum who likes being in the kitchen, there's a cute  'Fab Mum' Apron and Oven Gloveset or you can find an assortment of ladies scarvesor even a handy 'Best Mum' foldaway reusable shopping bagthat would be perfect filled with favourite chocolates. Speaking of which, you can't really go wrong with Thornton's Classic orFerrero Rocher, can you? Or how about Toblerone… mum will never know you only paid a quid for it.
While you don't really want to skimp on your mother – who, after all, endured x hours of labour with you ( ;) ) – you don't have to break the bank either… spoiling doesn't have to be expensive!
Thanks to lucerysmum at HUKD