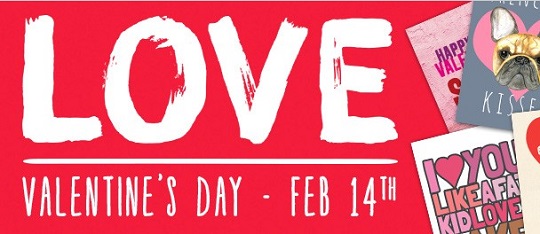 You need those cards for Valentine's Day? Well, Scribbler has a solution just for you. With only three days left until the big day you're going to need all the help you can get and they've released two new voucher codes just for Valentine's Day folk like you.
Click here to get romantic with Scribbler*
Discount: 5% off all cards
Promotional code: CUPID5
Expires: 14 February 2014
Discount: 20% off £10 spend
Promotional code: ILOVESCRO
Expires: 14 February 2014
With your first code you get 5% off every, single card that they have in store. With the second code you get 20% off when you spend over £10. Right, so get onto Scribbler if you don't have any Valentine's Day cards sorted out and get shopping. Although, the cunning deal hunter would definitely use this as a chance to get some Easter and Mother's Day cards at the same time…
You can find these and other Scribbler codes on this page.