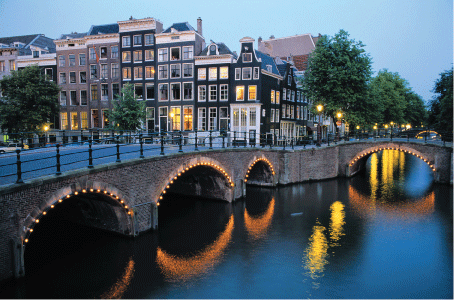 You may not live anywhere near Liverpool but that doesn't mean you can't take advantage of this rocking deal. Nab a train or an automobile and get yourself there so you can fly to Amsterdam for the divine price of £79 return with KLM.
Now I know that there are bound to be other airlines that offer cheaper rates but usually those prices add up when you start thinking of things like luggage and taxes and so forth. This price is for a return ticket until September 2010 and includes tax, in-flight refreshments and a 20kg luggage allowance. That makes it a bargain.
Book now because the deal closes at midnight on 25 March 2010!
Whether you're looking for a short break, a Mother's Day wonder gift or even just a quiet holiday of historic exploration, this deal could save you a lot of moolla. I am already plotting the distance to Liverpool from where I live and frankly think the drive is part of the adventure.
See you in Amsterdam!
Thanks to andy5and at HUKD!